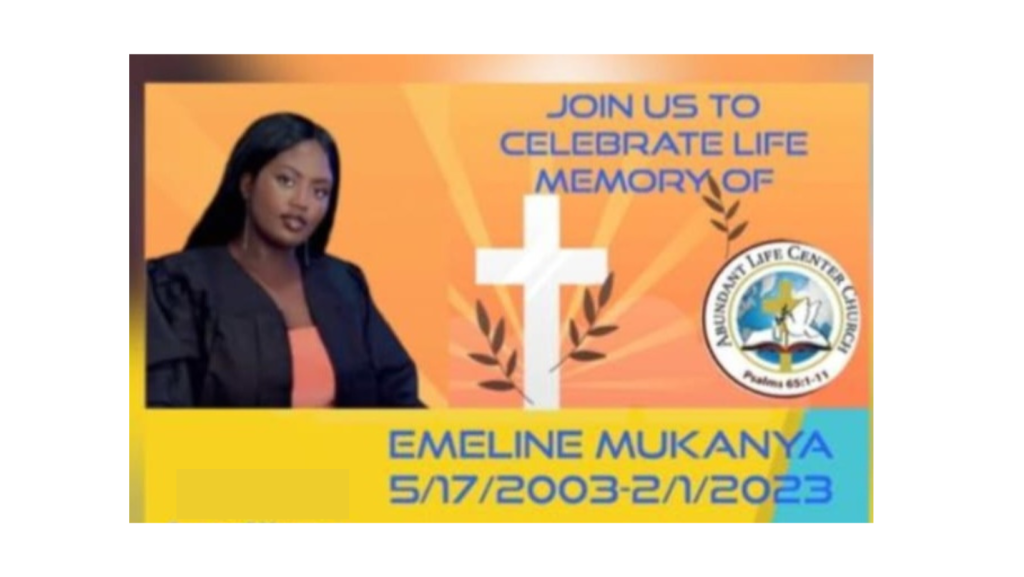 It is with heavy hearts that we announce the death of Emeline Aime Mukanya, who passed away on Wednesday, February 1st. Emeline was a cherished member of the Imago Dei community who graduated with the Class of 2017.  Her joyful personality, infectious smile, laughter, and friendship will be missed immensely. Our hearts are with Emeline's family and close friends through this difficult time. Memorial and funeral service information is provided below.
Financial donations are being collected by the school to be sent to her loving family.
You can make a memorial gift  to the family by clicking here: Mukanya Family (or click any of the photos).
100% of donations received will be sent directly to her family.
Thank you for honoring and remembering Emeline, and all that she meant to those blessed to have her in their lives.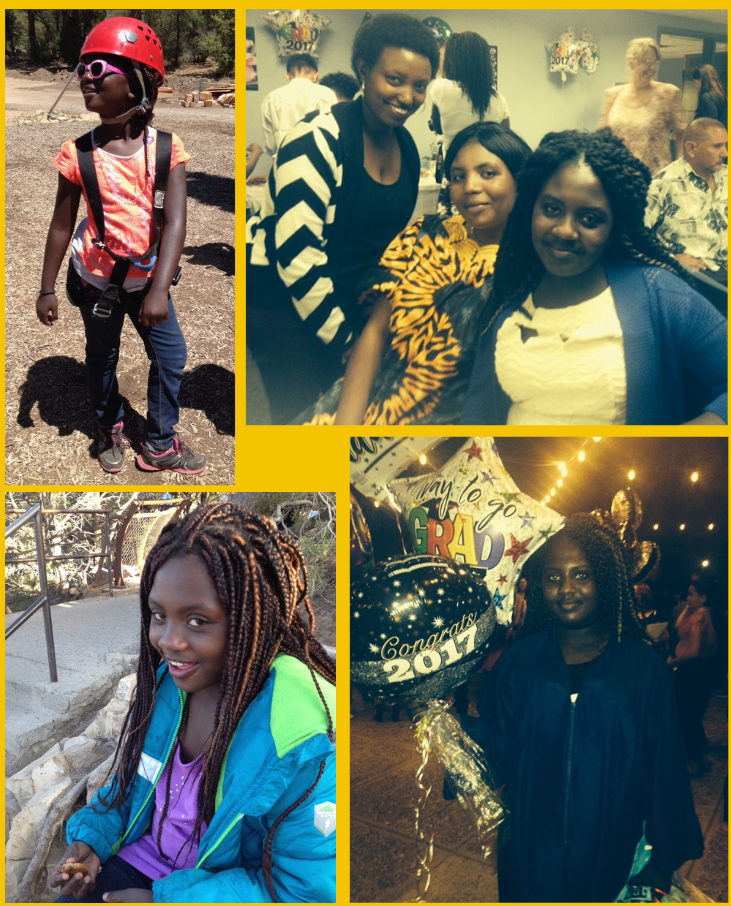 Memorial Service / Funeral Information:
Saturday, February 11th
Church Service and Viewing (9-11am):
Goshen International Church and Community Center
1520 S. Melpomene Way
Tucson, AZ 85748
Cemetery Service (Noon):
Funeraria del Angel South Lawn and South Lawn Cemetery
5401 S. Park Avenue
Tucson, AZ 85706