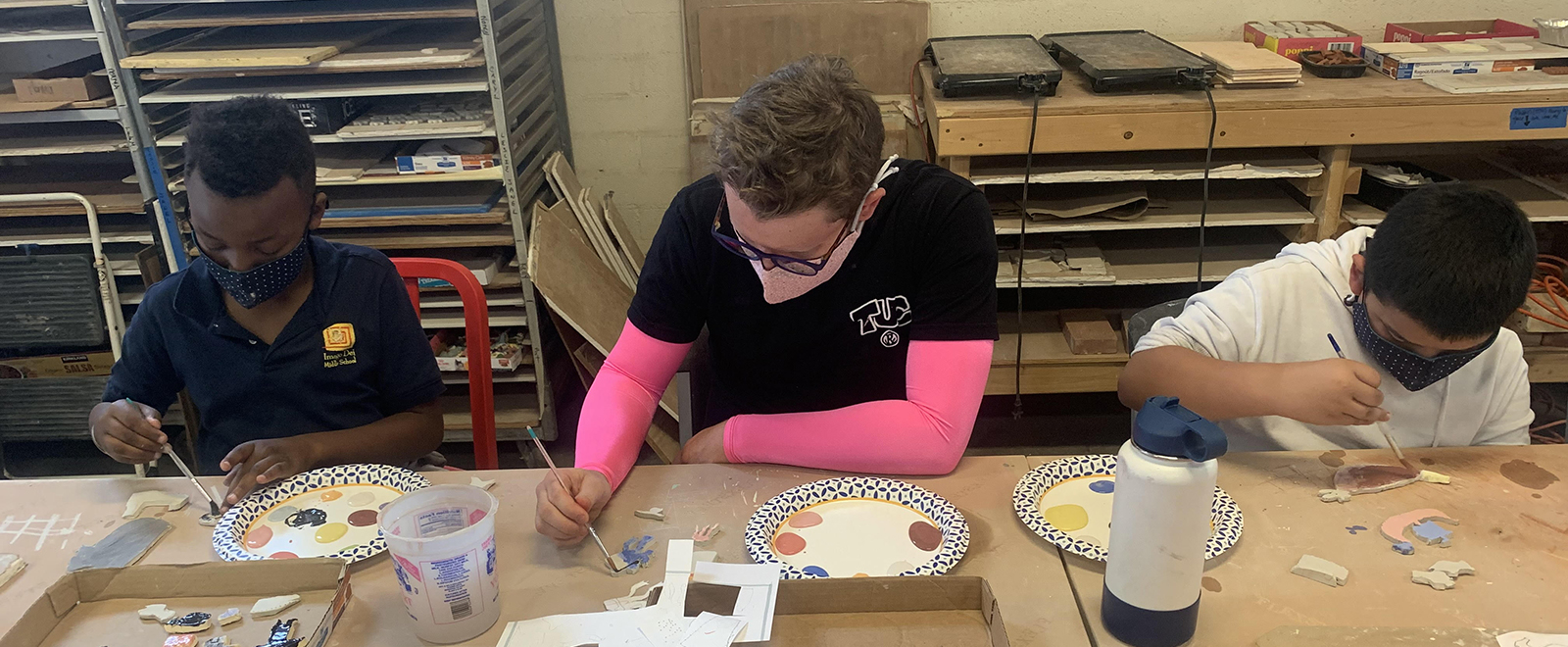 Halloween Tile-Making
At Santa Theresa Tile Works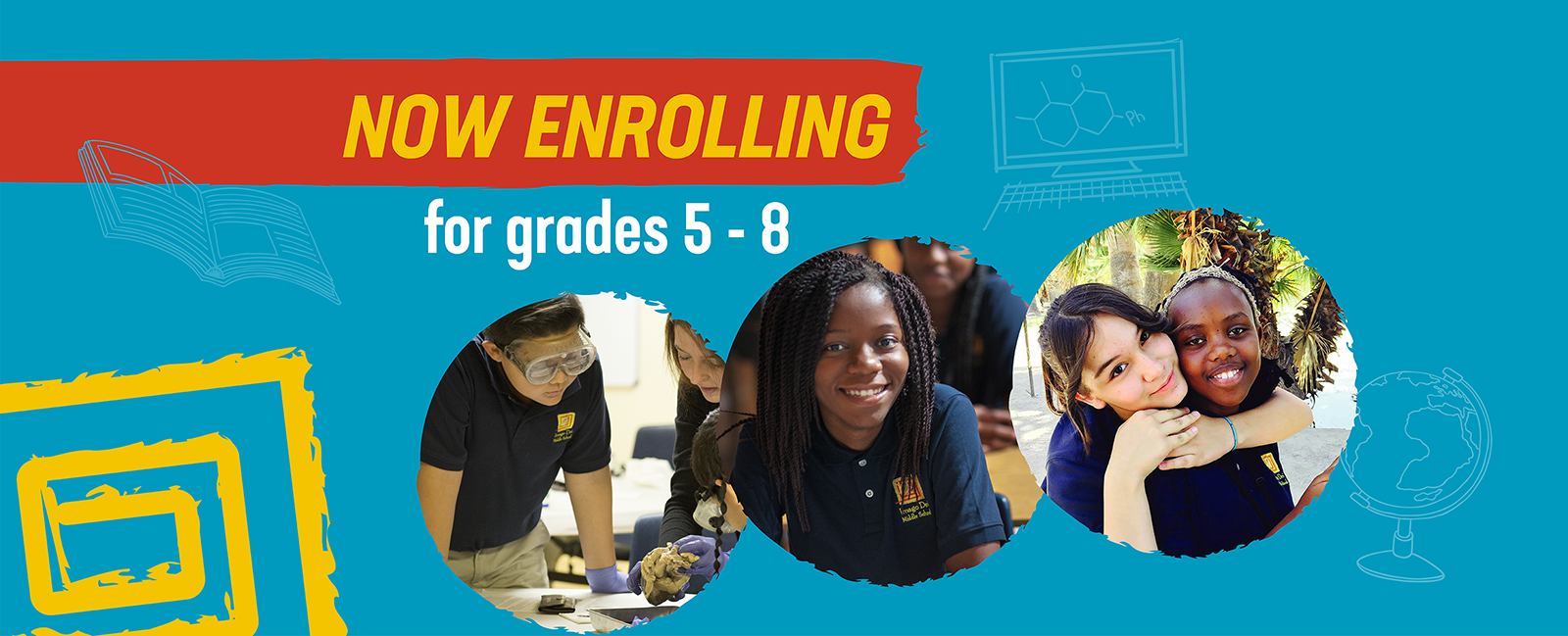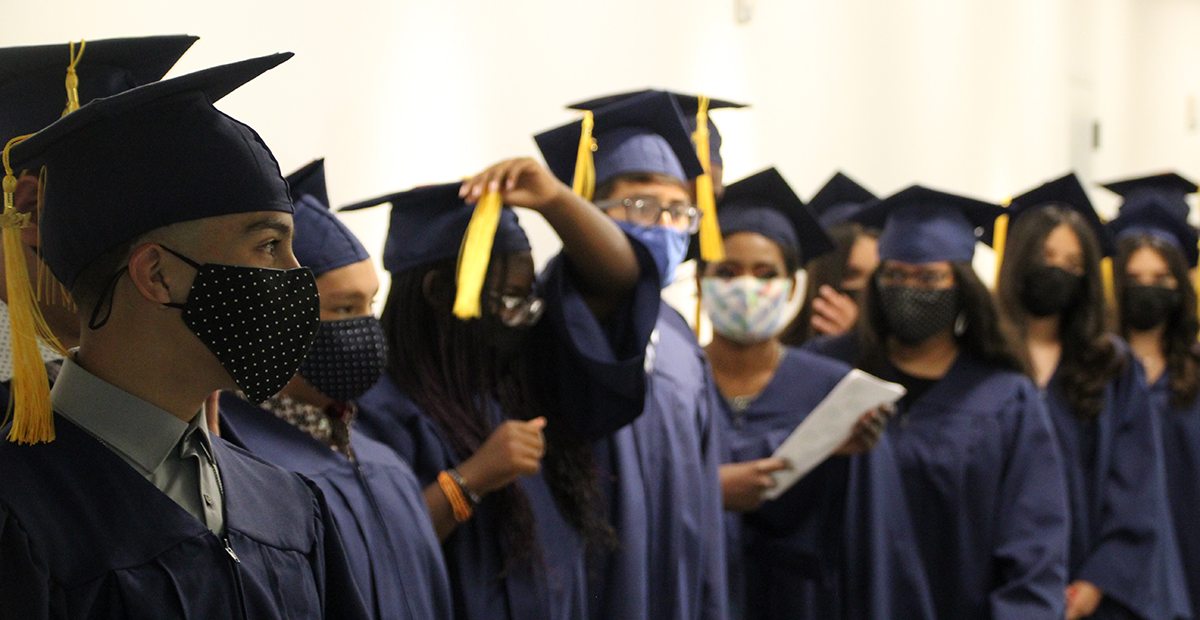 May 27, 2021
Graduation

April 19, 2021
We're BACK!!!

100% Cotton Face Masks, Sewn in Tucson by Refugees - Buy Now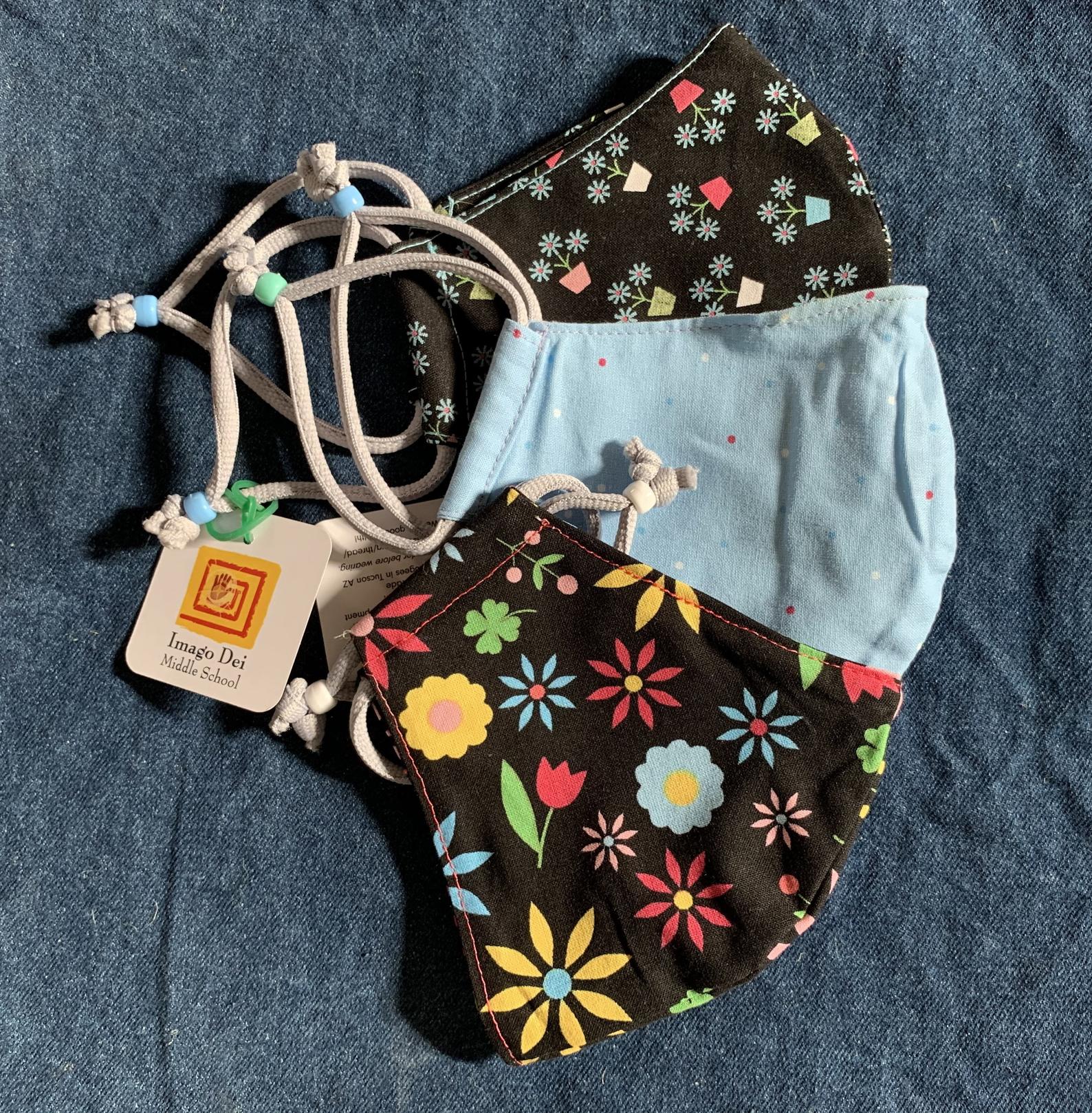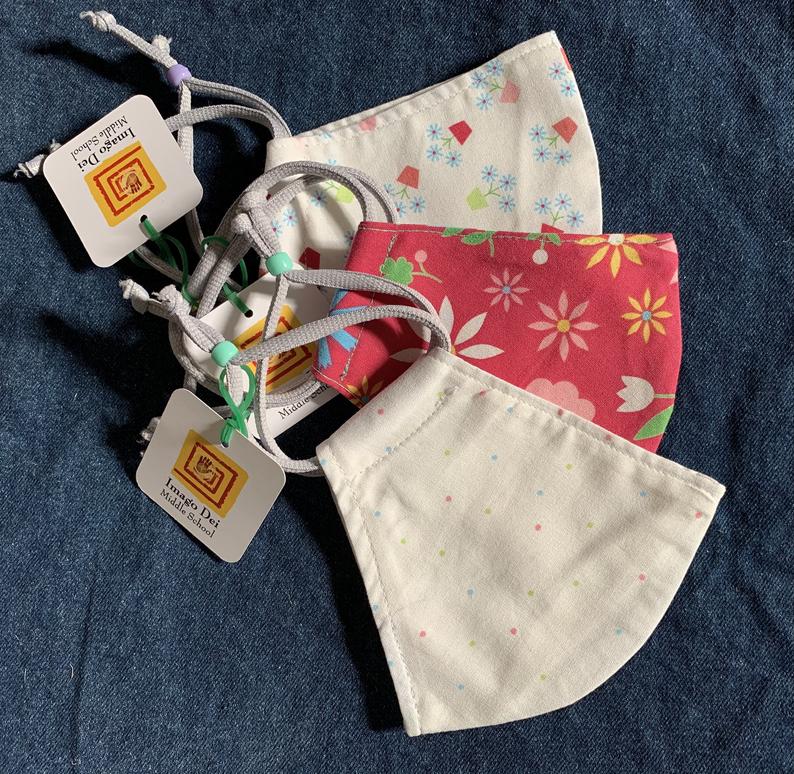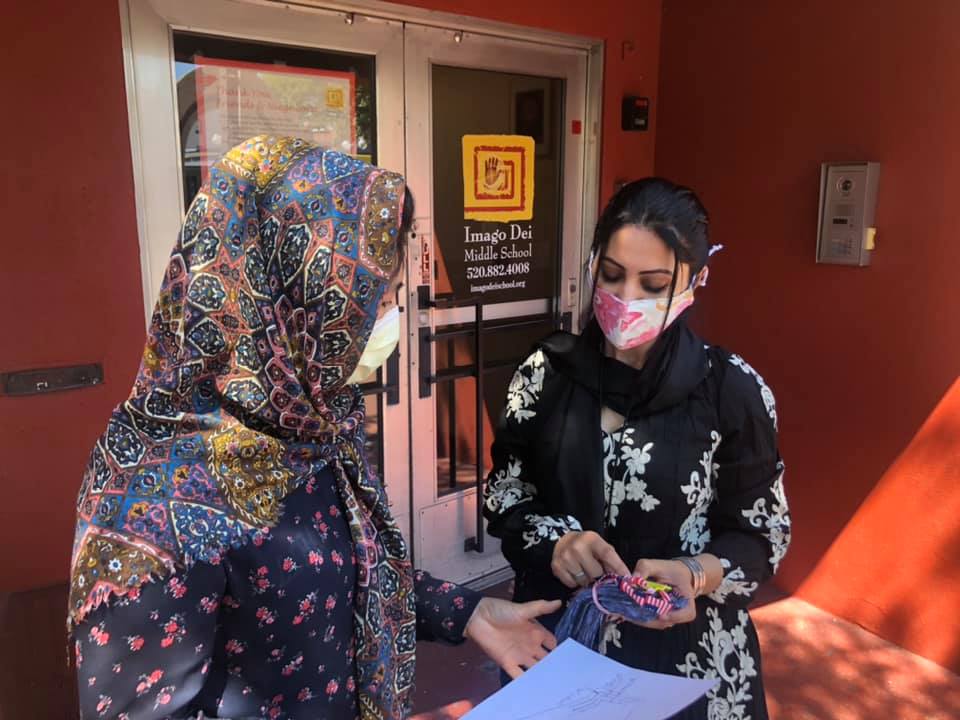 THREAD Mask-Sewing is a Covid-response project of Imago Dei Middle School

THREAD mask-sewing project - keeping Tucson safe,
empowering low-income women

Imago Dei Family Pantry
How You can help - click here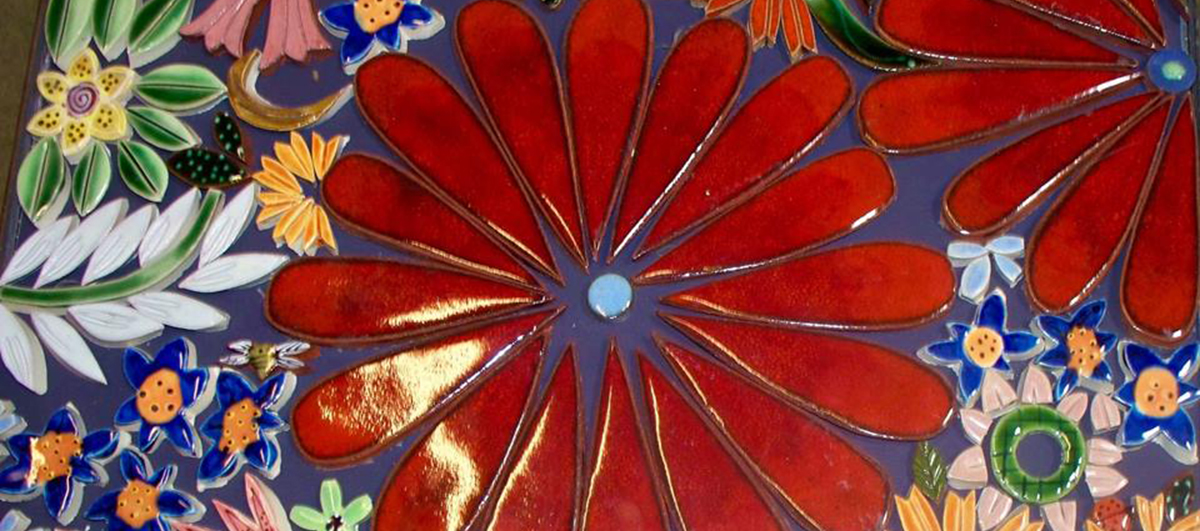 Supports Imago Dei
Santa Theresa
Tileworks
Imago Dei Middle School, Tucson, Arizona
Founded in 2006, Imago Dei is a small, independent, tuition-free private school in downtown Tucson offering grades 5-8 for children from low-income families.  In the Episcopal tradition, Imago Dei provides small class sizes, individual attention, and an extended school day, week and year. We admit children of diverse faiths, races, cultures, and cognitive profiles, and never give up on a child.
Imago Dei depends for its financial strength on charitable and tax-credit donations from hundreds of individuals, businesses, and foundations who share our vision of breaking cycles of poverty through quality education.
All profits from Santa Theresa Tileworks, the iconic artisanal tile company, support Imago Dei, which actively builds community in Tucson through a variety of endeavors.
We always love to hear from you. Feel free to drop us an email or schedule a time to visit the school.
Get in Touch