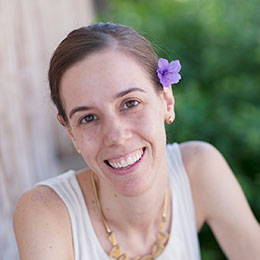 Ariel Beggs (BA Wheaton College, MA Dominican University) teaches Math and Science. After obtaining her MA, Ms. Beggs joined Teach for America and taught in Chicago for five years before moving to Arizona to teach at Imago Dei. Ms. Beggs believes that all children deserve an excellent, transformative education.
---
---
Sheldon Curry (BA Baylor University) teaches music at Imago Dei. He was born and raised in West Texas and has worked in the music business his entire career. He has slightly over 350 church music titles published with more coming. Sheldon has  taught music from kindergarten through high school in both public and private schools.
---
---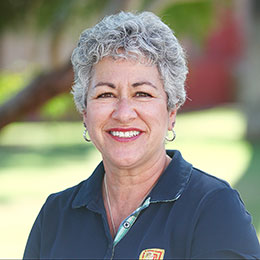 Elaine Garcia (BS Boston University) teaches Math and Science in 5th grade. Elaine is originally from New England where she earned a degree in Health Sciences from Boston University. She has a diverse musical background and is a certified fitness instructor teaching aerobics at several health clubs in the Tucson area.
---
---
Carolyn Hollis (BA Allegheny College, MA University of Arizona) teaches 5th grade Language Arts and Social Studies. She has taught 5th grade for more than a dozen years and enjoys developing new curriculum and making connections between different topics. Her previous job was teaching in TUSD's Gifted and Talented program.
---
---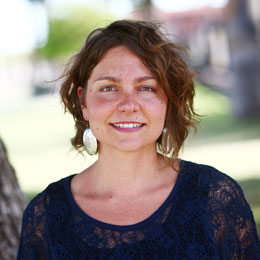 Kelsey Lillmars (BA Hope College, MA University of New Mexico) is excited to return to Imago Dei after a year teaching in Austin, TX, and is thrilled to be working with the upper-grade team teaching 7th grade Spanish and upper-grade Science. Previously, Kelsey taught 5th grade and Spanish at Imago Dei. She greatly missed Imago Dei!
---
---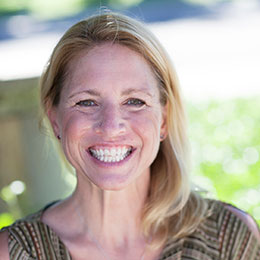 Jennifer Mattes (BS University of Illinois at Chicago, BA Northeastern Illinois University) teaches 6th grade Math and Science. Trained as a geologist, Jennifer loves to inspire children to think about their world and the universe. She suffered from "math anxiety" as a child, which allows her to be more patient with her students.

---
---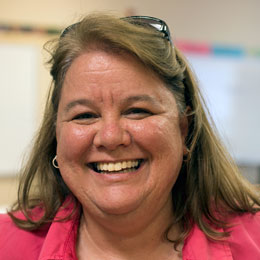 The Reverend Dr. Donna McNiel, D.Min., is an Episcopal priest, a world traveler, and a Southwest native. She is a graduate of Austin College in Sherman, Texas, Louisville Presbyterian Theological Seminary, and Episcopal Divinity School in Cambridge, Massachusetts. She has served as a college chaplain, parish priest, youth director, camp counselor, and the Executive Director of the New Mexico Conference of Churches. Imago Dei is the place where all that experience comes together to help students think about faith and religion in new ways. She teaches Religion and serves as IDMS School Chaplain.

---
---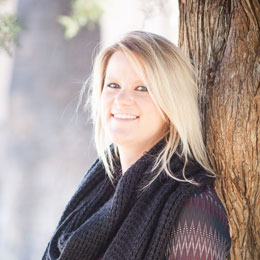 Kateri Raglow (BS, M.Ed. Northern Arizona University) teaches 7th & 8th grade Language Arts. After obtaining her M.Ed., she moved to La Paz, Bolivia to teach English. She has now returned to Arizona and is very excited to become a part of the Imago Dei community. She hopes to create a comfortable, safe and creative class environment and cannot wait to learn alongside all the scholars here at Imago Dei.
---
Susan Sloan (BS, MA University of Arizona) teaches Physical Education and is part of our dynamic Graduate Support team. Ms. Sloan retired after 20 years of teaching PE and 10 years as a high school associate principal.
---
---
Natalie Taylor Natalie Taylor (BA University of Arizona) is returning to Imago Dei as 8th grade Latin teacher. Natalie began at Imago Dei as a Development Associate but, inspired by the transformation of students at our school, stepped into the classroom in 2011. She loves being a part of the Imago Dei community.

---
---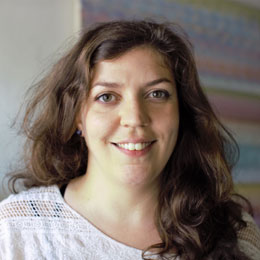 Carrie Anne Van Olphen
(BA University of Arizona) is enthusiastic about starting a new year at Imago Dei teaching 6th grade English Language Arts and History. As a Tucson native, she is passionate about empowering the local students and equipping them with the skills needed to build a bright future. Carrie has been teaching middle school in Southern Arizona for four years.
---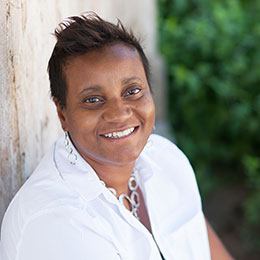 Iesha Whitfield-Walker (BA University of Arizona, MA University of Phoenix) teaches History to our 7th and 8th graders. With thirteen years of teaching experience in public schools, Iesha is thrilled to devote herself to the intimate setting that Imago Dei offers.
---
---